I am honored that she thought the content of this blog warranted attention and recognition. Thank you Raimey Gallant!!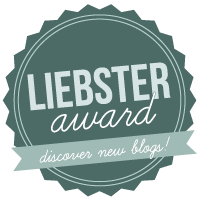 As part of the nomination Raimey asked me to answer eleven questions. I will do so on this post. Those questions will give you some idea about me, my writing, and just about everything in between. I hope you enjoy the questions and the answers.
Who is my favorite author? That is a question I have a lot of trouble with because I read so much and I love so many authors. Nonetheless a few do stand out. First, I love the writing of Colette. She began as a poet and writes with beauty and sensitivity. Second, Susan Howatch is another of my favorite writers. I began reading her family sagas and later read all her books that centered around the Church of England. For history, I love David McCullough and Doris Kerns Goodwin. And, of course theres Jo Nesbo for suspenseful mystery. See, I have trouble with this question!
Invent a hashtag I would like to see gain traction. How about #IloveItaly Because, well, I do!
The wackiest writing prompt I can think of. I'm assuming Raimey is talking about something that prompts me to write. This may sound rather odd, but I don't use writing prompts. I just sit down and go for it. But, if I had to think of something that prompts me and it has to be wacky, I'd say my cat's eyes. Looking into those mysterious orbs causes me to have all kinds of ideas that center around mystery.
What genre do you write in? I write mystery/suspense. Even though I've tried to write mainstream, my stories seem to always deviate into mystery.
What does my plotting technique involve? I've written before on this blog that I am a pantser writer. I tend to go into a project without an outline. I write from the heart. That means I sit down and begin a story. Sometimes it goes someplace and sometimes it doesn't. When it does the characters develop the plot. In other words, I always ask myself what would this character do given these circumstances. That means I develop characters first and plot second.
Write three sentences about your childhood: My dad died. I moved to Pennsylvania and back to North Carolina. I brought home kittens.
Write a eulogy about one of your characters: "Janie Knox grew up in Decatur, Georgia. She moved to Savannah when she was a teenager. There she launched a successful business, becoming a pillar of the town for her amazing cosmetology creations. She was a member of the Rotary Club and the Savannah Young Business Woman's Association. She will be missed by her long-time partner, Sue Ann Harris and her precious lab, Charlie, as well as her sister, Marlene Tetford of Decatur. Services will be held at the Episcopal Church on Union Square at noon on Saturday. Please send donations in her memory to the Animal Rescue Center, Savannah Georgia."
Tell us something quirky about you. I'm not too quirky. Maybe that's quirky? Anyway, let's see…I don't like to talk in the morning (at all). Please!
If chances are slim, how can something be fat about it (fat chance)? I'm not sure what this question means so I'll answer with the first thing that came to mind. Eat! In other words if chances are slim, why not fatten them by eating?
If you could change one thing about a social media site, what would that be? I'd give Instagram the ability to add links to the pictures.
What is your number of sexual partners? This is easy, ONE!
Thank you Raimey for the nomination and for the chance to answer your quirky questions. My readers can read Raimey's blog at https://raimeygallant.com. She has all kinds of tools for writers. Check it out.
SaveSave
SaveSave
SaveSave