I publish new blog posts twice a week. I've done that now for four years. Looking back, I see I often write about similar things. My audience is both writers and readers. Some of my posts are directed specifically to writers and others to readers. Some to both. As I examine what I write week in and week out, I am curious about other bloggers out there.
What are the hot topics–those that get the largest audience or comment?
Here are my observations on how to come up with fresh blog topics: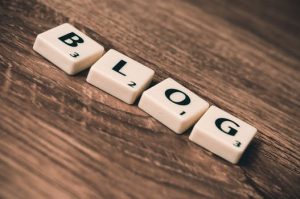 Make a weekly or monthly list of topics you want to post. That way you only have to worry about what to write once a month.
Mix your topics per your audience. If you wrote a post for readers, write one for writers next. The alternating helps keep you fresh.
Develop a theme week. Recently I wrote about what my characters eat. During that same week, I reviewed the book by Laura Sapiro, titled, What She Ate.
Make your posts timely. If something happened in the world and it affects your area of interest, write about it.
If you get on a roll, write several posts and then schedule them out.
Don't make your posts too long. I have found I don't read long posts. I might skim them, but I rarely read more than a page.
Be creative. I post interviews with my characters as well as interviews with other authors. I make up quizzes that people might enjoy taking that deal with reading habits or genre choices.
Try not to skip a week. The most important thing for readers to see on your website is current content. Keep your posts new and fresh. If you must skip a week (due to illness or other crises that life presents), get back to it as soon as you can. If you wait too long, you'll stop blogging. (It's a bit like exercising).
SaveSave
SaveSave
SaveSave