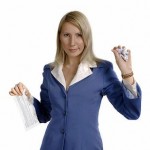 Query letters are the pitches that make or break writers. They are the little paragraphs that enable us to get our foot in an agent's door. If the query does not "sparkle" (as one agent described it), you lose. In today's competitive fiction environment, the query is almost as important as the manuscript itself.
Knowing all this, I've been struggling with my query letter.  What in the world does "sparkle" mean? I've looked at other queries and tried to discover the hidden message behind the "sparkle."  But, I'm just as flummoxed as ever. Nonetheless, I'm about to place my toe in these murky waters.
So, wanna help?  I'm ready to hear your thoughts.  I'm including the first paragraph of my query for a completed 93,000 mystery/suspense novel,  The Clock Strikes Midnight.
Here goes:   Janie Knox has hidden for the last 20 years behind the façade of a normal life, keeping her family secrets tucked inside a broken heart. Everything changes on the day she learns she's going to die. As the clock ticks away, her time is running out, and she only has a few months to set things straight.
Let me know if you think it sparkles.  If not, what might you suggest.