I just finished an excellent cozy mystery series, Getting Sassy and Getting Lucky. Both books star Robyn Guthrie, a forty-something, single woman who is a writer. Robyn is both interesting and amusing.
It is hard for m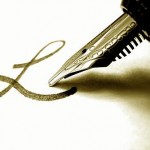 e to find a book that makes me laugh out loud. I did with both these books. Robyn is so real and what she thinks is what most of us would never say. She's both genuine and likable. DC Brod did a great job in creating a character that will carry many more books. And, I hope her pen is very busy right now.
Getting Sassy is the story of Robyn worried about how she can afford to keep her aging mom in an expensive assisted living facility. She placed her there thinking she had little time left. But, her mom defied all and got better. Now Robyn is in a jam. The book is full of secrets that unfold about Robyn's past. Everything comes together in the end to give the reader a satisfactory conclusion.
Getting Lucky is the second installment. I knew I was going to love Robyn when at the very beginning she learns that a colleague is killed walking her dog and her first thought is, "How's Snoop." Fortunately Snoop was fine. After reading Getting Sassy, I worried that Getting Lucky would disappointment; that's often the case with the second book. Do not worry. You'll love this one as much and maybe more.
If you want some light reading and a few good laughs, I highly recommend both these books. They made it to my Must Read List.
What's on your Must Read List?