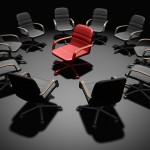 Wouldn't it be nice to get some feedback on your first sentence–that all important sentence that launches your novel?  Why not?  I'm sure that some fellow writers out there could give me some advice and I'm also sure that some fellow readers could throw in their two cents.
We know that the first paragraph of a novel will make or break chances for publication and later readership.  I'm reading a great novel now, Ordinary Thunderstorms by William Boyd.  His first sentence blew me away.  But, he wrote it from the omnipresent POV.  New writers can't get away with doing that.  There's much we can't do as new writers, including prologues and back story.  None of that works in the first sentence or paragraph.
We're supposed to start in the action at the inciting incident.  That's ideal.  Of course, I realize many of you out there probably couldn't do that.  You had to have a prologue and that may work for you.  Everything I read says that if you write well, you can pull anything off.
So, here goes.  This is the first paragraph of my new novel.  Let me know your thoughts.  It's very much a work in progress.
Everyone imagines the moment when someone tells them they're going to die. When it actually happened, Janie sat frozen, her one thought, Marlene.
Thanks for your comments.