Recently I ran across Kurt Vonnegut's 8 Basics of Creative Writing. These 8 basics should be the foundation for novel writing 101. Unfortunately many novels break the rules. Some break the rules and create a successful novel; others break the rules and do not. In my view a novelist who breaks too many of these 8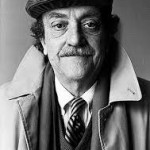 basic rules, risks writing a poor novel.
1) Use the time of a total stranger in such a way that the person will not feel the time is wasted. In other words, give the reader something worth reading.
2) Give the reader at least one character to root for. In my previous blog posts I talked about even making your villain's likable or at least not totally evil. How about your other characters? Is there someone I want to succeed in their quest? My least favorite popular book at the moment, Gone Girl, does not do this. In my view there is not a single character worth rooting for. When that happens, by the end of the book, I think, "So why did I waste my time reading that!" Ergo, number one and two violated.
3) Every character should want something even if it's just a glass of water. Wow! This one was an eye-opener for me. Every character in The Clock Strikes Midnight has different wants and needs. My new project may not be as obvious. Something for me to check out.
4) Every sentence must do two things–reveal character or advance action. This one is very hard. Currently I'm writing a short story. They, more so than novels, must adhere to this tight principle. Nonetheless, if you write paragraph after paragraph without revealing character or advancing action, you violate number one again!
5) Start as close to the end as possible. Okay, I have to admit, I don't start my writing this way, but that's how I end up (after much editing and re-writing). In fact, The Clock Strikes Midnight not only began at the end of it's first draft, it did so with a different protagonist.
6) Be a sadist. No matter how sweet and innocent your leading characters, make awful things happen to them–in order that the reader may see what they are made of.  I do find myself doing this. It's strange to take a character and imagine bad things happening. Think about Tom Wolfe and Bonfires of the Vanities. My gosh, could anything else bad happen to that luckless character? Nonetheless the brilliant writing of Wolfe kept me reading. Why? I liked the character and wanted to see how he'd handle each disaster.
7) Write to please just one person. If you open a window and make love to the world, so to speak, you story will get pneumonia.  Here Vonnnegut is talking about targeting your reader. We all want to believe everyone will love our book, but in reality we cannot write for everyone.
8) Give your readers as much information as possible as soon as possible. To heck with suspense. Readers should have such complete understanding of what is going on, where and why, that they could finish the story themselves, should cockroaches eat the last few pages. Okay, who am I to disagree with Vonnegut? But I must say, I do. Perhaps he's talking about a different kind of suspense.
Your thoughts?
Do you adhere to Vonnegut's 8 basics for creative writing?
BTW, the answer to the crossword clue in my last post (breaking and entering) was gerund. How clever is that?
If you liked this post and want to read more, sign up or follow me on Facebook or Twitter. @joancurtis Become part of this community and you'll get pre-sale information when The Clock Strikes Midnight is released.