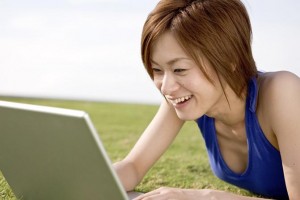 I'm in the middle of several writing projects. I'm finishing the final edits on the e-Murderer. My publisher has it, now but I suspect I'll be getting the final galleys any day now. In addition, I'm working on editing the second book in the Jenna Scali series. Once I finish it, I'll send it to my publisher. Both those projects have me knee deep in editing. Lots of editing, revising, tweaking.
The fun of writing is not in the editing. At least not for me. Writing a new book from the  beginning requires different discipline.
It's like getting into a writing trance that allows the characters and events to lead the writer from one sentence to the next. As a writer, I'm not thinking about commas or the most efficient way to say something. I'm only thinking about putting into words the thoughts coming from my head. They tumble out one after another.
Right now I'm in the middle of a new work-in-progress (WIP). This is a stand-alone book that has nothing to do with The Clock Strikes Midnight or with the Jenna Scali series. It's a totally new project. Whether or not it reaches the final stages for an editor's review remains to be seen at this point.
Nonetheless, I have learned that I have to stop the distraction of editing while I'm creating. For me it's hard to go from an editing project to a creating project, back and forth. Some writers might be able to do this easily. Others may be like me and prefer to separate the two.