They seem to understand their owners emotions. According to the research dogs and humans are the only species able to do this. I know my dog can read my emotions. I've known that for a long time. I also know my cat can read my emotions. Maybe they'll soon learn that cats, too, can read the feelings of their owners. But, sometimes I wonder about my friends. Can they read our emotions as well as our pets do?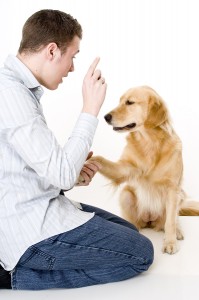 As a writer I understand that my characters cannot act in a vacuum. That characters act out of emotion. In fact, years ago I learned that all our behaviors are predicated by how we feel. If we feel angry, we act in a certain way. If we feel contentment, we act in a certain way. For some people it's hard to express feelings. They don't tell you if they are feeling stressed or sad. But, if we are like our dogs, we can sense these feelings by their actions, expressions and overall "demeanor."
In other words, we have to be more like our dogs. Instead of writing, "She was terrified when she heard the noise." We write, "Her stomach tightened and her mouth grew dry when the noise sounded outside her window."
Good writers recognize how people express the unexpressed. Dogs tend to do that as well. The researchers on dogs wrote: "…they integrate information from different senses, including what they see and hear to read the emotions of people and other canines."
So… as a writer, how do you incorporate your character's emotions?
If you enjoyed this blog, you might like The Clock Strikes Midnight–a book full of emotions. Check out this book trailer.