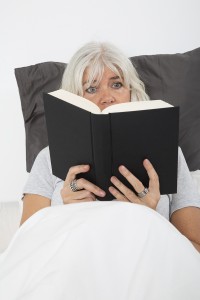 I always thought that because I loved to read and read a lot, I knew what good writing was. And, I suppose I assumed that reading taught me about writing. In some ways, it does. Reading puts good language into our subconscious. It's like listening to and reading a new language. But does the process of reading mean I'll be a good writer. Brain research tells us maybe not.
Here's why.
A recent brain imaging study reported in Psychological Science revealed that the regions of the brain that process sights, sounds, tastes are activated when we are engrossed in a great book.
The research, in fact, shows that when we are really engrossed in a good story, our brain works just as it might if the events were really happening to us. That's what keeps us turning the pages and unable to hear our spouses call from the kitchen.
The mechanics of writing a book are the last things on our busy engrossed, reading minds.
Brain researchers further tell us that the things that captivate us in a story–those underlying, intricate elements that hook us and hold our attention are hidden from our consciousness. We think we're enthralled by a beautiful metaphor or the action verbs or interesting characters.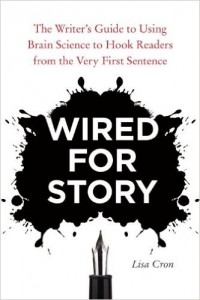 According to Lisa Cron in Wired for Story, "What has hooked us is something else altogether, something that underlies them, secretly bringing them to life: story, as our brain understands it." Characters, language, plot are important, but what hooks us and really captivates us as readers is something very different.
I had no idea that my brain went into such high gear during reading that I was kept from noting the skill of the writing. Maybe I knew it was a great book. Maybe I knew it was a great writer. And, I probably knew I was hooked. But, did I know how?
It takes time and a lot of self-discipline and skill to master the skill of writing a book that captivates. Let us hear what you've had to do to learn that skill.