When does the creative edge fall by the wayside to that little editor's voice in your head? One of my biggest writing problems is that I love to just let it flow. Often the characters develop minds of their own and go off on tangents to suit themselves (not my plan or plot). At times new characters I never dreamed existed pop up. All these kinds of things happen when I'm creating my stories. I wrote one novel with the plan to write about a woman going through a mid-life crisis. That book ended up being a mystery/suspense with a theme of revenge and atonement. Good grief? What's a writer to do?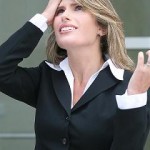 Last week I heard an interview with a well-known writer and teacher. He said he tells his students to write until the characters take over. He said that's where the creativity starts. I said, hooray! Sure many successful writers write with a clear plan and think the kind of evolutionary writing I'm talking about here is a big waste of time. Admittedly, I do have to spend a lot of time editing when my writing takes off as described above. But isn't it better to have it down on paper than no where to be found?
Sure, we need to keep some focus when we're writing. We need to make sure the characters we create stay in character. And we mustn't stray too far from our story path. Or. . . maybe . . . hum?
What are your thoughts?