The more seasoned writers get creative with point-of-view without violating the main principles. They use more wordy expressions than I might and they challenge the basic rules we all hear–like not writing prologues. Sometimes there are so many rules we have to adhere to I wonder where the creativity comes in.
Granted some of the rules make sense. It's important to hook your reader on the first page or two. How you do that might vary. It's important to maintain consistency with your point-of-view so your reader knows who is telling the story. And, it's important not to write for yourself but for your reader and their enjoyment. In other words, throwing in information that's unnecessary just because we enjoy writing about it isn't such a good idea.
In last week's blog post titled Unconventional Point-of-View, I shared three instances where writers broke the rules but stayed within the boundaries of good writing. New writers have less opportunity to break rules. It's hard enough to get published without trying to do someone unconventional. But, once the writer is known and has a following, that's a different story.
One book that I very much enjoyed but I have friends who didn't is Muriel Barbery's The Elegance of the Hedgehog.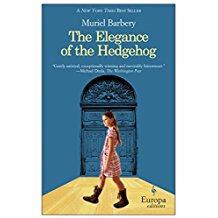 The title ought to tell the reader that this will not be your typical read. Nonetheless, Barbery strays from the rules by giving us quite a bit of philosophical information. The author is a philosopher. Perhaps she couldn't help herself. I actually liked this because it felt consistent with the characters she developed. But, I have friends who did not and in fact some friends who wouldn't finish the book. Too bad. Because it's a very good read!
That's a risk authors take when they test the rules. Some readers can't deal with the unconventional.
Writers who test those boundaries risk losing readership.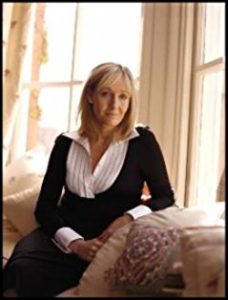 Nonetheless, if done well, those authors who cause us to stretch our reading styles are the ones who set the pace for new readers. J.K. Rowling did this. She did it in several ways, but one particular rule she broke and enjoyed breaking was writing a "young" adult book in an "adult" language. In other words, she didn't dumb-down the book because she was writing for young people. Violating this convention probably caused many arguments with her potential publishers. But, look at the result. We have an entire new genre. Young Adult means not simply for teen readers but for adults as well. The books cross over and are appreciated by a wide range readership. Furthermore, the young people are reading and learning new vocabulary.
. If you do, you might be another pacesetter in the world of literature.