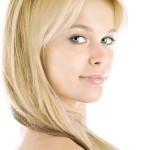 As writers we are often faced with grammatical dilemmas.  We have to deal with many questions, such as do we say further or father. Or which is correct blond or blonde? Understanding these inconsistencies in our language presents a major learning curve. The blond vs. blonde, however, has caused me many a sleepless night.
At first I thought it was simply a matter of gender. When using blond as an adjective, we write, "The girl has blonde hair" or "The boy has blond hair." Reading many a story tells me that the blond vs. blonde question goes much deeper than gender. In fact I've read about many a female protagonist who was described with "blond" hair. Nine times out of ten I've seen it written without the "e."
That took me on a Google search. What is the difference between blond and blonde.  Google did nothing but add to the confusion. One writer said it's a matter of word choice.  If you use the noun form, you add the e.  For example, "The blonde had a long and sinewy stare." But, when you used the adjective form, regardless of gender, you write, blond.
Okay, that seems simple enough. But what do you do when a blond male walks in the room? Do you still refer to him as the blonde or the blond? I scratch my head in frustration nearly changing all my characters to brunette.
What's a writer to do? Any ideas on this? I'd love to hear how you handle the blond vs. blonde issue.
PS To add to the confusion, WordPress spell check does not even recognize blonde! According to WordPress there is just one spelling for that yellow haired creature: blond. Omigod! Help!