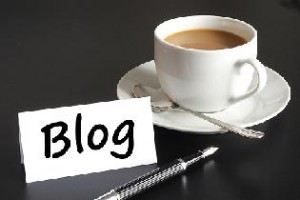 Blog appearances in 2015
February 2 BeachBoundBooks with Stacie Theis Q&A about The Clock Strikes Midnight and Joan's other books. Get a heads up on her work in progress.http://www.beachboundbooks.com/author-interviews/author-interview-joan-c-curtis
January 27 Yesterday's Daughter Sallie's Book Reviews and More. Joan talks about what her characters might say if they could speak for themselves. http://yesterdaydaugher.blogspot.com/2015/01/read-interview-with-joan-c-curtis.html
January 15: Stuart R. West welcomes Joan to his hot seat. Enjoy a fun interview with a delightful host. http://stuartrwest.blogspot.com/2015/01/joan-curtis-sexist-or-dang-good-mystery.html  Stuart asks if The Clock Strikes Midnight is sexist or a dang good mystery. You decide!
Blog appearances in 2014
Q&A with Book Reader's Magazine. Learn about her favorite authors and much more!
Featured on space: Author, journalist and TV commentator Ognian Georev interviews Joan Curtis. She says she hopes readers will laugh at times and cry at times.
Fellow cozy mystery writer Susan Bernhardt interviews Joan. Read how writers work.
JR Lindenmuth on Lindy's Lair talks to Joan about her path to publication. "I wrote a play in the 8th grade based on the Tale of Two Cities." Read more…
WriteItSideways Guest Post 7 Tension-Building Tips for Writing Action Scenes. Read more…
Driving Blind with authors, Heather Brainerd and David Fraser includes a review of The Clock Strikes Midnight and Q&A with the Author
"This book has a strong plot and very good characterization. I enjoyed the way the author wove together three points of view – that of Janie, Marlene, and their mother Eloise. There were many twists and turns – with a final surprise that I did not see coming. In fact, I stayed up way too late for two nights in a row because I simply wanted to see what happened next.
I really enjoyed this book, and recommend it to anyone who loves a good mystery."–Heather Brainerd
Fellow author Paul Carr talks with Joan about her writing including what was the defining moment in her career. Read more…
"I'm a voracious reader who can never be without a book. I learned that from my mom who at 96 still is my best source for good reading," Joan tells fellow writer Denise Moncrief. Read the full interview and learn lots more about Joan here…
Read an exciting excerpt from The Clock Strikes Midnight on Omnimystery News and more about Joan and her writing.
Guest post on Live Write Thrive with CS Lakin Read Tips to Help Writers Gain Attention in the World of Fiction
Joan joins author, Sara Jayne Townsend. She says, "Writing is a craft. It is not something that you can do just because you know how to pick up a pencil or type on a keyboard." Read more tips from Joan on Sara Says.
Guest post Book Browsing with  PJ Nunn. Read What Brahms Teaches Us about Creativity
Join Joan and author Janet Lane Walters on the Eclectic Writer. Joan talks about writing mysteries and creating villains. Read more… 
The Writers Forum with author, Pat Gligor interviewed Joan about The Clock Strikes Midnight. Read more…
One Writer's Journey with Penny Lockwood Ehrenkranz where Joan talks about what she looks for in a book: "strong characters and good writing. No point-of-view errors." Read an excerpt from The Clock Strikes Midnight and much more.
Sheri Chapman and Joan visit on Sheri's blog. You can read how Joan's mom helped encourage her creativity. Read more…
What Brahms Teaches Us about Creativity a guest post on Shelf Pleasure. Read all about creativity here.
Joan talks with Conda V. Douglas about Animals in Her Stories. Who are the animals and how do animals affect her as a reader. "Don't kill animals just to demonstrate a character's viciousness," Joan says. Read more… 
Joan joins Kristen on Shelf Pleasure as her featured author. She talks about herself and her The Clock Strikes Midnight. Read more…