They scribble all day long, create events, characters, stories without the benefit of companionship. I've blogged before on the loneliness of writing. Indeed, it's solitary work. Some writers thrive on that quiet alone time. Others need more stimulation. I tend to be in the latter category. Although I appreciate being left alone while I'm writing, there's a point where I'd love to have people to talk to. People who share my frustrations, joys and experiences as a writer. I've tried connecting with other writers in my community, but that has not materialized. Most are only interested in my reading their books. Although it's great to read each other's works, we also need time to share.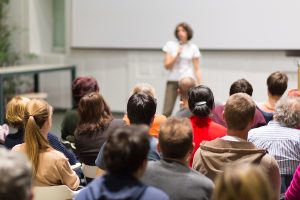 So, how 'bout a conference where we'll find nothing but writers? The biggest drawback for me is the time to travel. Many conferences are far from where I live. My guess is that's true of many writers, unless they live in New York City. Nonetheless, when your motivation is low and you need that little boost, I'd suggest going to a conference.
Here are a few conferences that are conducted annually:
The conferences above all offer workshops and opportunities to hone your craft. But, if you want more specialized masterclasses and retreats, that's totally different. Most masterclasses and retreats consist of an intense review of your work.
Depending on your needs and where you are, take a look at a conference. It may be just the boost you need to motivate you to get back home in the solitary room and write.