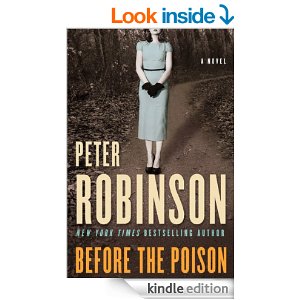 Wow!  Before the Poison by Peter Robinson was a great book. If you like reading about Yorkshire England, you'll love this read. Furthermore it's full of mystery. The protagonist is a writer of musical scores for movies. He's got enough money to purchase a remote home in Yorkshire. The home is the setting and the mystery. The author takes you on a journey with the protagonist to learn the truth behind the murder of a former resident of the home by his wife who was subsequently hanged.
I'm giving nothing away because you learn this in the first few pages. The story will carry you along with great detail (a bit too much sometimes) but excellent foreboding.
In the end it wraps up nicely and comes full circle. That you Mr. Robinson for a great read. I'm going to find more of your books.
http://www.goodreads.com/review/list/7920713-joan-curtis">View all my reviews</a>