This month I'm joining the #AuthorToolBoxBlogHop with a look how to stomach a major rework of your manuscript. It's not something any of us want to do or look forward to doing, but there are instances where we must give it a go. I've had some experience with this and thought I'd share some tips. Take a look at what the other authors are sharing on this month's blog hop here. And thanks for Raimey Gallant for organizing us and for putting this great group of authors together. BTW, we will be taking a break during the holidays. But, watch for more great posts on the #AuthorToolBoxBlogHop in January.
The last thing an author wants to hear from a Beta reader or from an editor is, "Your book would be really great if you started over. Or, at least re-focused the story." OMG! And you thought you were finished. Now, that troubling piece of feedback begins to gnaw at you. Should you or shouldn't you? What's wrong with the story as it is? What does this person know, anyway? Rebellion sets in. Battles rage inside you, churning away until you're in full-fledge revolt, right?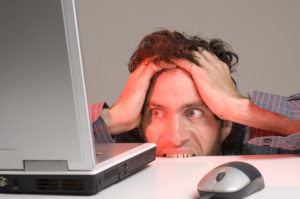 First, let me share an example. Years ago I wrote a manuscript titled, "Drawn Curtains." It is a saga set in the South about a young woman's battle with child sexual abuse. The story takes place "behind drawn curtains." It is told from the points of view of a young girl, age 15 and her younger sister. They both grow up in this troubled household. Each responds to the trauma differently. One, escapes. The other turns to alcoholism–a form of escape. The story unfolds from the two sister's points of view, alternating.
I'd worked on this manuscript for years, off and on. The twists and turns that evolved turned it into quite a surprising tale. I felt it definitely had potential for publication and for sales.
Once polished, I sent it to a very reputable Beta reader. This is what she told me: "I love the story and the two main characters are wonderful. Credible and well-developed. Indeed, you have a magnificent Young Adult book here." Young Adult??? What in the world was she talking about? This story talks about child sexual abuse and alcoholism. Granted our young people are reading much more mature themes these days, but not this! The reader explained, "Even if your book moves your characters through time and they age, with the bulk of the story told from a teenage point-of-view, it will be labeled in the young adult genre."
Yikes! What to do. I rebelled. I grumbled. I decided the Beta reader didn't know what she was talking about.
But, in the final analysis, I gave her suggestion a go. I decided to turn the book upside down and inside out. By now I knew the story and the characters quite well so maybe… just maybe… Then, one day I had an "aha" moment. Why not tell the story from the second sister's point-of-view beginning with her as an adult? Let's see how that feels.
In less than three months The Clock Strikes Midnight was born. The book evolved beautifully. My first fiction book easily got picked up for publication and has since won a number of awards. That Beta reader was right. Nonetheless, a piece of me still loves Drawn Curtains, which I might someday pick back up as a prequel.
Now let's get to my tips for how to do this without killing yourself:
Go ahead and rebel. Toss things in the air. Scream out loud. Pace the house. Annoy your friends and family. Get it all out of your system, but by all means, don't start re-writing!
Wait at least a week before you do anything to the manuscript as it is written. Do not touch it for a week and maybe longer.
During that week research what the reader told you. For example, I didn't believe what she said about books being young adult if they were told from a young person's point-of-view. No way! Angela's Ashes was told by a 16-year old and it's not young adult. Then, I re-read Angela's Ashes. Guess what, Frank McCourt began the story as an adult, actually in New York City. The rest of the book traveled back in time and was told from the young person's point of view. This method started me thinking about how my characters might tell the story as adults.
Save your current manuscript as it is. Do not destroy what you've written. Who knows, if you decide to massacre the story, you want to keep the old version, just in case.
Give yourself time to think and develop the story in your mind. For those outliners out there, you can begin outlining the new story. For the pantsters out there, let it mull around in your head as new patterns and ideas emerge.
Keep in mind that if you decide to re-write the story, you can always go back. This new version isn't a done deal.
Once you start re-writing, you will know if it's the right thing to do when the story takes off and you no longer care too much about the original format. In other words, you are no longer rebelling or thinking, This is nuts–don't know why I'm wasting my time with this.
Writers must make their own decisions.
I have to say for me, turning my manuscript upside and inside out was the right decision. As a pantster writer, the good part was when I did the re-write, I knew where the story was going and who the characters were. There were some surprises, but not with the level of uncertainty of my usual creative process. Readers tell me that the characters seem very real to them. That's one of the best compliments a fiction writer can receive.
Here's a sneak peek of The Clock Strikes Midnight. What do you think? Was it worth all the trouble?
SaveSave
SaveSave
SaveSave
SaveSave
SaveSave
SaveSave
SaveSave