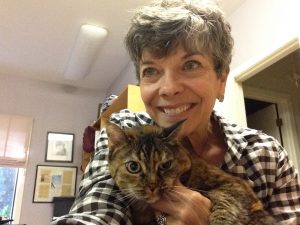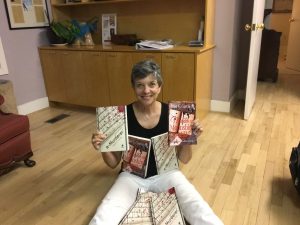 Joan C. Curtis is an award-winning writer who has published seven books and numerous stories. Readers compare her to the great Southern writer, Fanny Flagg. "She writes characters and a story that will stay with you."
Her debut mystery/suspense novel, The Clock Strikes Midnight, won the Royal Palm Literary Award in 2015. The e-Murderer: Book 1 Jenna Scali Mysteries won the Gold from the Global EBook Awards 2016. Her newest release, Murder on Moonshine Hill: Book 2 Jenna Scali Mysteries, won the Bronze in the 2017 Reader's Favorite contest and the Silver from the Global eBook Awards 2017 for mystery.
Joan has been an avid reader for as long as she can remember. She reads all kinds of books, including women's fiction, mysteries, biography, and nonfiction.
Check out this video interview to learn more about Joan and her writing.
SaveSave